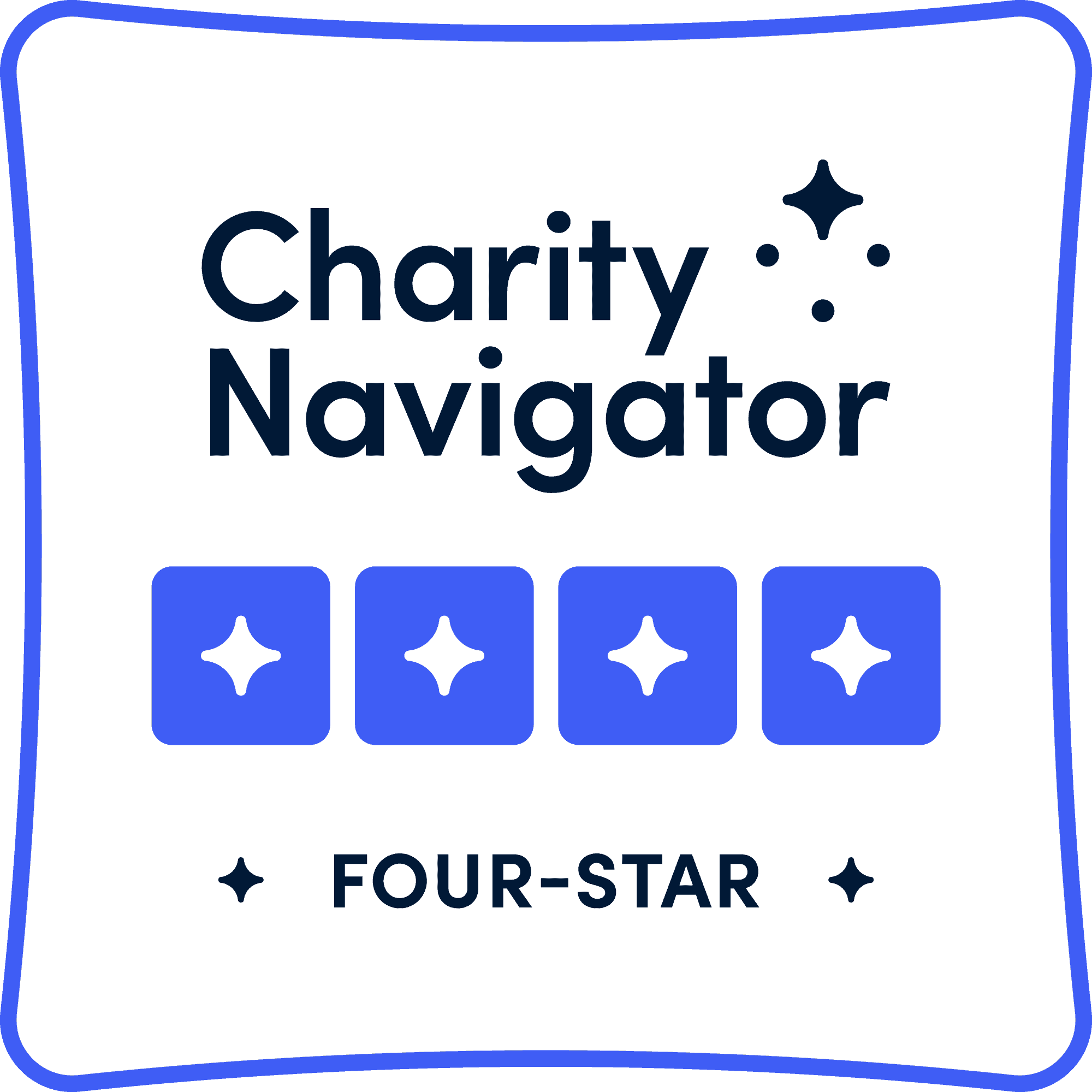 AUTISM RESEARCH INSTITUTE EARNS COVETED 4-STAR RATING FROM CHARITY NAVIGATOR AND PLATINUM TRANSPARENCY SEAL FROM CANDID/GUIDESTAR
The Autism Research Institute's strong financial health and commitment to accountability and transparency have once again earned it Charity Navigator's highest "4-star" rating and Candid GuideStar's highest "Platinum" rating.
In a letter to the organization, Michael Thatcher, president and CEO of Charity Navigator congratulated ARI for demonstrating strong financial health and commitment to accountability and transparency. "Based on the most recent information available, we have issued a new rating for your organization. We are proud to announce Autism Research Institute has earned our fifth consecutive 4-star rating. This is our highest possible rating and indicates that your organization adheres to sector best practices and executes its mission in a financially efficient way. Attaining a 4-star rating verifies that Autism Research Institute exceeds industry standards and outperforms most charities in your area of work. Only 17% of the charities we evaluate have received at least 5 consecutive 4-star evaluations, indicating that Autism Research Institute outperforms most other charities in America. This exceptional designation from Charity Navigator sets Autism Research Institute apart from its peers and demonstrates to the public its trustworthiness."
 "It's important that our donors continue to trust that we're using their gifts wisely in order to accomplish our mission to support the health and well-being of people affected by autism through innovative, impactful research and education," said Stephen M. Edelson, Ph.D., Executive Director of ARI.  "These ratings demonstrate our transparency, good governance, and financial accountability." 
The Autism Research Institute's rating and other information about charitable giving are available free of charge at CharityNavigator.com and Candid/ GuideStar.com.
About The Autism Research Institute
Causes of ASD remain unclear but recent scientific advances challenge the traditional view of autism as an untreatable disease—as one that is "genetically hard-wired." These developments support the position that Autism Research Institute (ARI) has always maintained: Autism Is Treatable. Established in 1967 by psychologist and renowned father of modern autism research Dr. Bernard Rimland, ARI continues to pioneer in research, outreach, and cooperative efforts with other organizations worldwide. ARI advocates for the rights of people with ASD, and operates without funding from special-interest groups. Visit us online at www.autism.org
About Charity Navigator
Since 2001, Charity Navigator, has been empowering millions of donors by providing them with free access to data, tools, and resources to guide philanthropic decision-making. Accessed more than 11 million times annually, donors can give with confidence knowing the organizations that are highly rated on Charity Navigator efficiently steward donations and are accountable and transparent. Charity Navigator is a 501(c)(3) nonprofit that does not charge the organizations it evaluates, ensuring ratings remain objective. Learn more
About Candid/GuideStar
For a combined 88 years, Foundation Center and GuideStar each helped change the world by giving people the information they needed to do good. In 2019, the two organizations combined to become a new organization, Candid.  Candid is a 501(c)(3) nonprofit that does not charge the organizations it evaluates. The organization provides millions of people with access to data, analysis, and tools to understand the social sector and contribute to it. Learn more