Child Friendly Movies & TV Shows
Pablo (2017)
Genre: Animation, Comedy, Family
IMBd Rating: 6.9
Stars: Rosie Barry, Rachael Dickson, Sumita Majumdar
"Pablo" features a 5-year-old-boy on the autism spectrum who creates incredible imaginary friends who come to life through his magic crayons. Pablo and his friends go on adventures and they even help him with situations that may make him anxious such as going to the supermarket. The main cast of "Pablo" are all on the autism spectrum and some have even co-written some of the scripts. Every episode explores storylines that are honest and humorous and are inspired by real-life experiences of these children.
Inside Out (2015)
Genre: Animation, Adventure, Comedy
IMBd Rating: 8.2
Stars: Amy Poehler, Bill Hader, Lewis Black

Length: 95 Minutes
This one is not about autism but it's still a great movie for kids about emotion regulation.
After young Riley is uprooted from her Midwest life and moved to San Francisco, her emotions – Joy, Fear, Anger, Disgust and Sadness – conflict on how best to navigate a new city, house, and school.
Family Friendly Autism Movies
Please Stand By (2018)
Genre: Comedy, Drama
IMBd Rating: 6.7

Stars: Dakota Fanning, Toni Collette, and River Alexander

Length: 93 Minutes
A young autistic woman runs away from her caregiver in order to boldly go and deliver her 500-page Star Trek script to a writing competition in Hollywood. On an adventure full of laughter and tears, Wendy, played with exquisite delicacy by Dakota Fanning, follows the guiding spirit of Mr. Spock on her journey into the unknown. "It is there for us to conquer, not to fear."
A Brilliant Young Mind (2015)
Genre: Drama, Romance
IMBd Rating: 7.1
Stars: Asa Butterfield, Rafe Spall, Sally Hawkins
Length: 111 Minutes
Struggling to build relationships with others, a teenage math prodigy (Asa Butterfield) develops a budding friendship with a young girl (Jo Yang) while competing at the International Mathematics Olympiad.
Temple Grandin (2010)
Genre: Biography, Drama
IMBd Rating: 8.3
Stars: Claire Danes, Julia Ormond, David Strathairn
Length: 120 Minutes
Read Temple Grandin's publications Inside Autism Spectrum Disorder and Employment and Autism Tips
A biopic of Temple Grandin, a woman on the spectrum who has become one of the top scientists in the humane livestock handling industry.
Snow Cake (2006)
Genre: Drama, Romance
IMBd Rating: 7.5
Stars: Alan Rickman, Sigourney Weaver and Carrie-Anne Moss
Length: 112 Minutes
Snow Cake is a Canadian drama about a middle-aged woman with autism and the friendship she develops with a man who is traumatized after having a car accident involving her daughter. Sigourney Weaver researched her role, and was coached by autism author and speaker Ros Blackburn.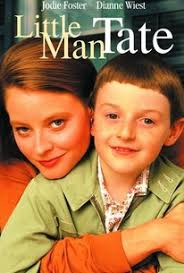 Little Man Tate (1991)
Genre: Drama
IMBd Rating: 6.6
Stars:Dianne Weist, Harry Connick, Jr.
Length: 118 Minutes
Fred is a genius with many Aspberger's traits. His mother, Dede is determined to protect Fred from opportunists who wish to exploit his intellect. An interesting insight into the emotions of a child with autistic traits.
Change of Habit (1969)
Genre: Crime, Drama, Music
IMBd Rating: 6.1
Stars: Elvis Presley, Mary Tyler Moore, Jane Elliot, Barbara McNair
Length: 97 Minutes
Elvis plays a physician who runs a medical clinic in a poor neighborhood. Three nuns are sent to assist Elvis in his medical practice. A parent brings her girl to the clinic for an evaluation and treatment. The girl is diagnosed as having autism because she rocks, does not want to be held, and does not respond to sounds. Elvis treats the girl, and she begins to break out of her autism.
Run Wild, Run Free (1969)
Genre: Drama, Family
IMBd Rating: 6.3
Stars: Mark Lester, John Mills, Fiona Fullerton, Gordon Jackson
Length: 100 Minutes
Mark Lester (of Oliver fame ), plays Philip Ransome, a northern English boy about 10 years old, who has been mute since age 3. He spends his days roaming the moors alone. His parents despair of a cure. Gradually Philip emerges from his shell. But the way out is full of heartbreak and setbacks.
The Boy Who Could Fly (1986)
Genre: Drama, Fantasy, Romance
IMBd Rating: 6.5
Stars: Jay Underwood, Lucy Deakins, Fred Savage, Colleen Dewhurst, Fred Gwynne, Louise Fletcher
Length: 114 Minutes
A teenager with autism is sent to live with his uncle after his parents die in an airplane crash. The teenager exhibits many features of autism such as social withdrawal, no languge, and stereotypic behaviors. A girl who lives in a house next door befriends the teenager. Initially, she becomes his friend, but later she becomes his tutor. After much one-on-one contact, the teenager becomes more aware of other people and starts to show emotions. Because of his uncle's alcohol problem, the teenager is sent to an institution. At the end of the movie, the teenager flew away to avoid being institutionalized.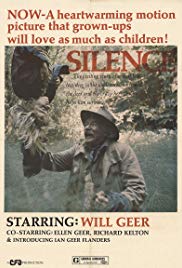 Silence (1974)
Also known as Crazy Jack and The Boy
Genre: Drama, Family

IMBd Rating: 4.2

Stars: Will Geer, Ellen Geer, Ian Geer, Richard Kelton
Length: 88 Minutes
An autistic child is lost during a camping trip and is befriended by a hermit. The child leaves the hermit's house and is then faced with the dangers of the woods. He is later rescued.
Autism Movies for Young Adult Audiences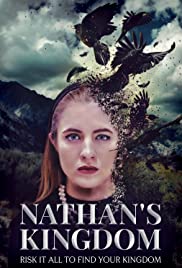 Nathan's Kingdom (2018)
Genre: Drama, Science Fiction
IMBd Rating: 7.2
Stars: Madison Ford, Jacob Lince, Peter Mendoza
Length: 93 Minutes
Nathan's Kingdom is about a young autistic man (Nathan) struggling with his teenage opiate-addicted sister (Laura), and together they risk their lives to find a fictitious kingdom with the potential of changing their lives forever.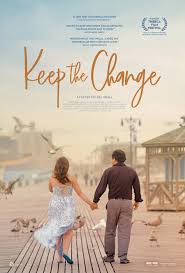 Keep the Change (2017)
Genre: Comedy, Romance
IMBd Rating: 6.3
Stars: Brandon Polansky, Samantha Elisofon, Jessica Walter, Will Deaver, Tibor Feldman
Length: 94 Minutes
When aspiring filmmaker David is mandated by a judge to attend a social program at the Jewish Community Center, he is sure of one thing: he doesn't belong there. But when he's assigned to visit the Brooklyn Bridge with the vivacious Sarah, sparks fly and his convictions are tested.
A Boy Called Po (2016)
Genre: Drama, Fantasy
IMBd Rating: 6.9
Stars: Christopher Gorham, Julian Feder
Length: 99 Minutes
This searing family drama centers on an overworked widower as he cares for his increasingly taciturn son Patrick, an autistic boy who deals with bullying at school by retreating into his own private fantasy world.
Jack of Red Hearts (2015)
Genre: Drama, Family
IMBd Rating: 7.2
Stars: AnnaSophia Robb, Famke Janssen, Scott Cohen
Length: 102 Minutes
Extremely Loud & Incredibly Close (2011)
Category: Drama
IMBd Rating: 6.9
Stars: Thomas Horn, Tom Hanks, Sandra Bullock
Length: 129 Minutes
Oskar, a child suffering from a developmental disorder, sets out to discover a message left by his father when he accidentally comes across a mysterious key.
Ocean Heaven (2010)
海洋天堂
Genre: Drama
IMBd Rating: 7.6
Stars: Jet Li, Zhang Wen, Lun-Mei Kwei
Length: 96 Minutes
A terminally ill father tries to teach his autistic son everything he needs to survive after he passes away.
—
海洋天堂》是一部2010年上映的剧情片,薛晓路执导,李连杰、文章、桂纶镁和朱媛媛主演。该片于2010年6月24日在香港上映。故事描述一位肝癌末期的父亲,为患有自闭症的儿子铺排后路并训练其自理生活及谋生的过程。
My Name is Khan (2010)
Genre: Drama
IMBd Rating: 8.0
Stars: Shah Rukh Khan, Kajol, Sheetal Menon
Length: 165 Minutes
From the Netherlands, the story of a Muslim man, Rizwann, who has Asperger's syndrome and is detained by authorities after 9/11 when authorities mistake his odd behaviors for suspicious terrorist behavior. He later is helped by a therapist and begins a journey to meet US President Obama to clear his name.
Adam (2009)
Genre: Comedy, Drama, Romance
IMBd Rating: 7.2
Stars:Hugh Dancy, Rose Bryne, Peter Gallagher
Length: 99 Minutes
Adam, a lonely man with Asperger's Syndrome, develops a relationship with his upstairs neighbor, Beth.
Mozart and The Whale (2005)
Genre: Comedy, Drama, Romance
IMBd Rating: 6.9
Stars: Josh Hartnett, Radha Mitchell
Length: 94 Minutes
A love story between two savants with Asperger's syndrome whose social disparities sabotage their budding relationship. This film is based on the story of Jerry and Mary Newport.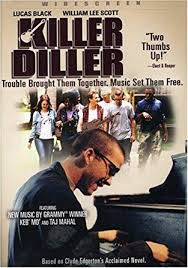 Killer Diller (2004)
Genre: Drama, Music
IMBd Rating: 6.7
Stars: Lucas Black, Fred Willard, William Lee Scott, Ashley Johnson
Length: 95 Minutes
A guitar playing car thief meets an autistic savant piano player, and together they transform a group of reluctant halfway house convicts into The Killer Diller Blues Band.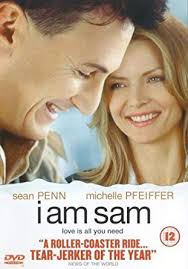 I Am Sam (2001)
Genre: Drama
IMBd Rating: 7.6
Stars: Sean Penn, Dakota Fanning, Michelle Pfeiffer
Length: 132 Minutes
The story of an autistic man living independently and functioning well in the real world until his life changes drastically when he becomes a father and is left to care for his small child.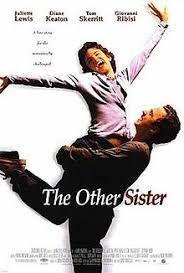 The Other Sister (1999)
Genre: Comedy, Drama, Romance
IMBd Rating: 6.5
Stars: Juliette Lewis, Diane Keaton, Giovanni Ribisi
Length: 129 Minutes
A girl with many autistic traits proves herself capable of living independently when she moves into an apartment and starts college.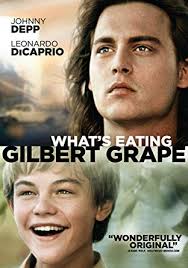 What's Eating Gilbert Grape? (1993)
Genre: Drama
IMBd Rating: 7.8
Stars: Johnny Depp, Leonardo DiCaprio, Juliette Lewis, Mary Steenburgen
Length: 118 Minutes
Gilbert Grape lives in a small town where nothing much happens. The town's most interesting resident is Gilbert's autistic brother Arnie.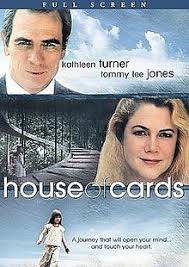 House of Cards (1993)
Genre: Drama
IMBd Rating: 6.3
Stars: Asha Menina, Kathleen Turner, Tommy Lee Jones, Esther Rolle
Length: 109 Minutes
A bright, young girl withdraws soon after her father is killed by falling off a cliff. She believes that by withdrawing socially and climbing tall structures, she will reunite with her father who she believes is near the moon. She exhibits many autistic characteristics, such as insistence on sameness, good coordination, lack of social interaction, and no language. At the end of the movie, the mother builds a circular tower which is similar to a tower the child built from playing cards. The mother climbs the tower with her daughter, and the girl comes out of her autistic-like state.
Autism Movies for Adult Audiences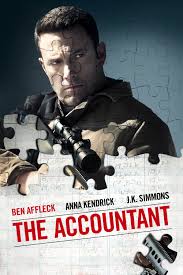 The Accountant (2016)
Genre: Action, Crime, Drama
IMBd Rating: 7.3
Stars: Ben Affleck, Anna Kendrick, J.K. Simmons
Length: 140 Minutes
As a math savant uncooks the books for a new client, the Treasury Department closes in on his activities, and the body count starts to rise.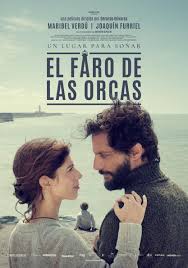 The Lighthouse of the Whales (2016)
El Faro De Las Orcas
Genre: Biography, Drama, Romance
IMBd Rating: 6.7
Stars: Maribel Verdú, Joaquín Furriel, Joaquín Rapalini
Length: 110 minutes
Lola travels with her autistic son, Tristan, to Patagonia to meet Beto, a wildlife keeper who has a very special relationship with wild orcas. Tristan has shown a strange empathy and stimulus response to the killer whales. Lola's determination to fight for the improvement of her son, Tristan's peculiar personality and his relationship with nature will make their lives change forever.
—
Lola viaja con su hijo autista, Tristán, hasta la Patagonia para encontrarse con Beto, un guardafauna que tiene una relación muy especial con las orcas salvajes. Tristán ha mostrado una extraña empatía y respuesta de estímulos ante las orcas. La determinación de Lola de luchar por la mejora de su hijo, la peculiar personalidad de Tristán y su relación con la naturaleza harán que la vida de todos ellos cambie para siempre.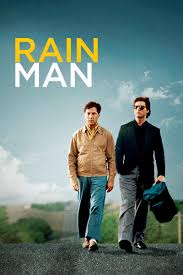 Rain Man (1988)
Genre: Drama
IMBd Rating: 8.0
Stars: Dustin Hoffman, Tom Cruise, Valeria Golino
Length: 133 Minutes
ARI Founder, Dr. Rimland, was the technical advisor on this movie.
A car dealer returns to his boyhood home soon after learning about his father's death. His father left a large sum of money to a benefactor, who he later discovers is left to his autistic brother, Raymond. Raymond was institutionalized soon after his mother's death because of the fear that he might accidentally hurt his younger brother. Raymond has many autistic features, such as perseverations, insistence on sameness, rocking, self-injury, and savant abilities. Throughout the movie, the car dealer gets to know his brother during a cross-country car trip.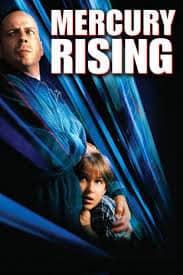 Mercury Rising (1998)
Genre: Action, Crime, Drama
IMBd Rating: 6.1
Stars: Bruce Willis, Alec Baldwin, Miko Hughes
Length: 111 Minutes
A brilliant 9-year-old autistic boy becomes a target for assassins after he breaks a top government code. An undercover FBI agent finds the boy hiding in his closet and protects him.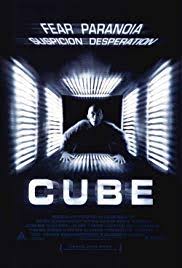 Cube (1997)
Genre: Drama, Mystery, Sci-Fi
IMBd Rating: 7.2
Stars: David Hewlett, Julian Richings, Helen Holloway
Length: 90 Minutes
This low-budget science-fiction drama, winner of a 1997 Toronto Film Festival prize for "Best Canadian First Feature," depicts the plight of a group of people clad in prison-style uniforms and trapped in futuristic cube-like metal cells. One of the prisoners is Kazan, an autistic man.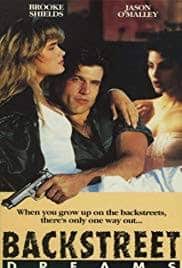 Backstreet Dreams (1990)
Genre: Drama
IMBd rating: 5.2
Stars: Brooke Shields, Sherilyn Fenn, Tony Fields, Burt Young, Anthony Franciosa
Length: 104 Minutes
A gangster, with apparent mafia connections, winds up taking care of his autistic son. The child displays many autistic behaviors, such as social withdrawal, does not speak, and rocks. A graduate student decides to help the child as well as help the father leave the mafia.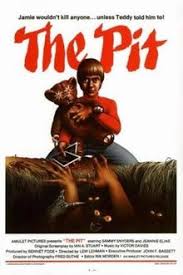 The Pit (1981)
Genre: Horror, Mystery
IMBd rating: 5.9
Stars: Sammy Snyders, Richard Alden, Jeannie Elias, Laura Hollingsworth
Length: 96 Minutes
Twelve year-old Jamie Benjamin (Sammy Snyder) is a misunderstood lad. His classmates pick on him, his neighbors think he's weird and his parents ignore him. But now Jamie has a secret weapon: deep in the woods he has discovered a deep pit full of man-eating creatures he calls Trogs…and it isn't long before he gets an idea for getting revenge and feeding the Trogs in the process!
Documentry Style Movies
Life, Animated (2016)
Genre: Documentary, Comedy, Drama
IMBd Rating: 7.5
Stars: Owen Suskind, Ron Suskind, Cornelia Suskind
Length: 92 Minutes
"The Little Mermaid," "The Lion King" and other animated Disney movies help a young autistic man to develop reading, writing and communication skills.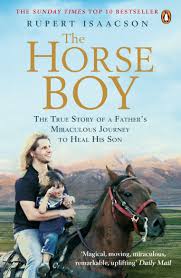 The Horse Boy (2009)
Genre: Documentary
IMBd Rating: 7.3
Stars: Rupert Isaacson, Kristin Neff, Rowan Isaacson
Length: 93 Minutes
A writer documents the journey his family takes to Mongolia to consult with nomadic shamans on the healing of their autistic son.
Movies Aren't Your Thing? Here are a few TV Shows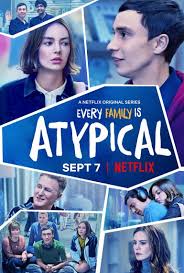 Atypical (2017)
Genre: Comedy, Drama
IMBd Rating: 8.3
Stars: Jennifer Jason Leigh, Keir Gilchrist, Brigette Lundy-Paine
This heartfelt comedy follows Sam, a teenager on the autism spectrum, who has decided he is ready for romance. In order to start dating — and hopefully find love — Sam will need to be more independent, which also sends his mother (Jennifer Jason Leigh) on her own life-changing path. She and the rest of Sam's family, including a scrappy sister and a father seeking a better understanding of his son, must adjust to change and explore what it means to be "normal." The series is created and written by Robia Rashid and Academy Award-winning producer Seth Gordon.
The Good Doctor (2017)
Genre: Drama
IMBd Rating: 8.2
Stars: Freddie Highmore, Nicholas Gonzalez, Antonia Thomas
Shaun Murphy, a young surgeon with autism and Savant syndrome, is recruited into the surgical unit of a prestigious hospital.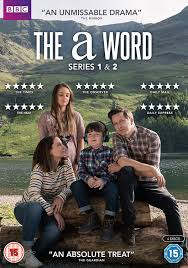 The A Word (2016)
Genre: Drama
IMBd Rating: 7.8
Stars: Max Vento, Matt Greenwood, Lee Ingleby
The Hughes family work and love and fight like every other family. Then, their youngest son is diagnosed with autism and they don't feel like every other family anymore.