Part One: Challenges when your son or daughter is experiencing a difficult time
Paul Shattock provides a parent's perspective on handling his son Jamie's challenging behaviors and describes the experiences of other families who have navigated similar situations. This webinar was produced in partnership with the World Autism Organization.
In this webinar
0:00 – History of World Autism Organization|
1:25 – 5:00 – Jamie's life from birth to age 8
4:40 – First signs of aggression
6:08 – Difficulties with hair cuts
8:40 – Sunderland parents and school
9:45 – Experiences with aggressive outbursts
12:15 – Age patterns for aggression and SIB
13:48 – Experience with pharmacological remedies
16:30 – Jamie's life today 
Shattock details his son's behaviors across his lifetime and describes the experiences of his family and community in creating supportive environments for Jamie and his peers. He recounts Jamie's diagnosis, the disparity between autism science today compared to the 1970s, and their journey through various schools, medication, and community support. Shattock closes by noting that Jamie is now able to work and live away from his parents and that his aggressive behaviors dissipated over time. 
To explore the perspectives of another parent, a pediatrician, and a behavior analyst on aggression and SIB, take a look at Aide Canada's interview series on Understanding and Supporting Children with Self-Injurious Behaviour. 
Part Two: Teaching Children with Autism How to Communicate Their Wants and Needs 
Lauren Moskowitz, Ph.D., discusses teaching children with autism how to communicate their wants and needs. She reviews communication difficulties in the autistic population and highlights understanding challenging behaviors as communication functions. Moskowitz defines function-based behavior intervention plans and details functional communication training. She provides various examples and advises how to select and teach replacement skills and ensure they are used correctly. Moskowitz describes successful treatment plans and emphasizes the importance of learning to tolerate delays in reinforcements before closing with a Q&A session.
Handouts for Dr. Moskowitz's talk are online HERE
In this webinar: 
1:00 – Communication in children with autism
3:55 – Communication impairment and challenging behaviors
5:25 – Challenging behaviors as functions of communication
9:40 – Functions of communication
11:18 – How to teach children with autism to communicate wants and needs
12:55 – Principle of functional equivalence
13:50 – How to identify the function
15:50 – ABC flowchart and examples
21:00 – Creating function-based behavior interventions
23:10 – Building replacement skills
24:10 – Functional communication training
25:36 – Replacement skills for gaining attention
27:54 – Replacement skills for escaping disliked activities
29:27 – Replacement skills for obtaining tangible item/activity
30:12 – Replacement skills for obtaining sensory stimulation
32:03 – What communication skills to teach?
32:40 – How will communication skills be taught?
34:17 – How to ensure communication skills will be used?
37:03 – When to teach communication skills?
38:30 – FCT Case Example – Eli
48:37 – Competing with challenging behaviors
50:23 – Learning to tolerate delays
53:12 – Notes from Dr. Stephen Edelson, Executive Director at ARI
56:20 – Q & A
Language and communication difficulties are core symptoms of autism, and around one-third of children with autism are nonverbal or minimally verbal. Moskowitz explains that verbal children often struggle with communication in moments of distress (1:00; 10:45). She emphasizes that communication impairments do not cause challenging behaviors (CB). However, the likelihood of an individual using CB can increase if they have difficulty communicating their wants or needs (3:55). Individuals engage in CB because those behaviors serve a specific function, and behaviors persist because they meet an immediate need (5:25). Throughout the presentation, Moskowitz emphasizes the difference between behaviors and their functions (8:35). She suggests viewing CB as functions of communication and focusing on why an individual exhibits CB instead of the behavior itself (9:40). 
Moskowitz describes functional communication training (FCT) as teaching appropriate functional communicative behaviors to replace CB (11:18). She outlines the principle of functional equivalence (12:55), functional behavior assessments (FBA) (13:50), and the ABC (antecedent, behavior, consequence) flowchart (15:50). She underscores looking for patterns of behavior via direct observations. The speaker presents three examples of observed behaviors and circumstances in the ABC format (16:46) and suggests video recording to help track patterns of behavior and caregiver reactions (19:19). Once antecedents and consequences (outcomes) are understood, treatment teams can create a function-based behavior intervention plan (BIP) that will (21:00):
Prevent CB by changing the circumstances that trigger behaviors

Teach appropriate replacement skills that allow individuals to get what they need

Respond to CB by changing consequences to no longer reinforce those behaviors
The presenter refers viewers to her previous webinars for information on prevention strategies and notes a variety of skills that can serve as alternative behaviors (23:10). Moskowitz stresses teaching skill sets that match the function and outcome of the CB specific to each individual (24:10). She provides examples of replacement skills that can be taught when the function of a behavior is to gain attention (25:36), to escape/avoid disliked or strenuous activities (27:54), to obtain a tangible item/activity (29:27), and to obtain sensory stimulation (30:12). Selected replacement skills should be something the individual is capable of learning and executing on their own. They must serve the same function and work as well or better than the CB (32:03). 
Moskowitz asserts that replacement strategies must be taught with prevention interventions and learned in situations that provoke the CB. It is best to practice new skills in contrived conditions before prompting them in naturally occurring situations (32:40). To ensure continued use of communication skills, the presenter explains that the new behaviors must be easier to perform than the CB and the consequence of the replacement skill should be more reinforcing than that of the CB. Replacement behaviors should also be responded to immediately and consistently, or an individual may revert to the CB (34:17). Moskowitz discusses when to teach replacement communication techniques and emphasizes that new skills can only be learned during teachable moments before escalation or after recovery (37:03). The presenter stresses that after the communication skill is well-established, individuals must learn to tolerate delay in responses/reinforcement so they can eventually use the technique independently (50:23). Moskowitz provides an in-depth case example of FCT broken down into seven steps: 
Assess the function of CB

(38:34)

Select mode of communication

(40:55))

Arrange the environment to create teaching opportunities

(42:40)

Prompt communication

(43:44)

Fade prompts

(46:00)

Teach new forms of communication and expand settings where requests are made

(47:33)

Modify the environment

(48:25)
Before the question and answer session (56:20), Dr. Stephen Edelson, Executive Director at ARI, notes ARI's free online screening tool (ATEC) as well as the development of an online program to help provide insight into various behaviors via a decision tree about causes and functions of CB (53:12). 
View Dr. Moskowitz's past talks on:
Also Featured: Resources

Read Dr. Edelson's editorial HERE
This is a joint presentation by ARI and The World Autism Organisation.
About the speakers:
Lauren Moskowitz, PhD, is an Associate Professor of Psychology at St. John's University and a core member of the School Psychology (Psy.D. and M.S.) programs. She earned her B.S. from Cornell University and her M.A. and Ph.D. in Clinical Psychology from Stony Brook University. Dr. Moskowitz completed her clinical internship at NYU Child Study Center and Bellevue Hospital and her postdoctoral fellowship at NYU Child Study Center. She is on the editorial board of the Journal of Positive Behavior Interventions (JPBI), serves as a peer reviewer for many other leading journals in the field, and was Co-Chair of the Autism Spectrum and Developmental Disabilities (ASDD) SIG for the Association for Behavioral and Cognitive Therapies (ABCT) from 2016-2018.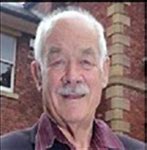 Paul Shattock (B.Pharm, Dip.Ag.Vet.Pharm, OBE), a pharmacist and parent of an autistic son, was Honorary Director of the Autism Research Unit (ARU), University of Sunderland, UK now called ESPA Research. He is Chairman of ESPA (Education and Services for People with Autism) which provides teaching and residential services for young adults with autism and President-Elect of the World Autism Organisation (WAO) having previously been secretary for Autisme-Europe. His research interests include rights and models of service provision for people with autism, biomedical and environmental factors implicated in autism, and the use and abuse of medication for autism.